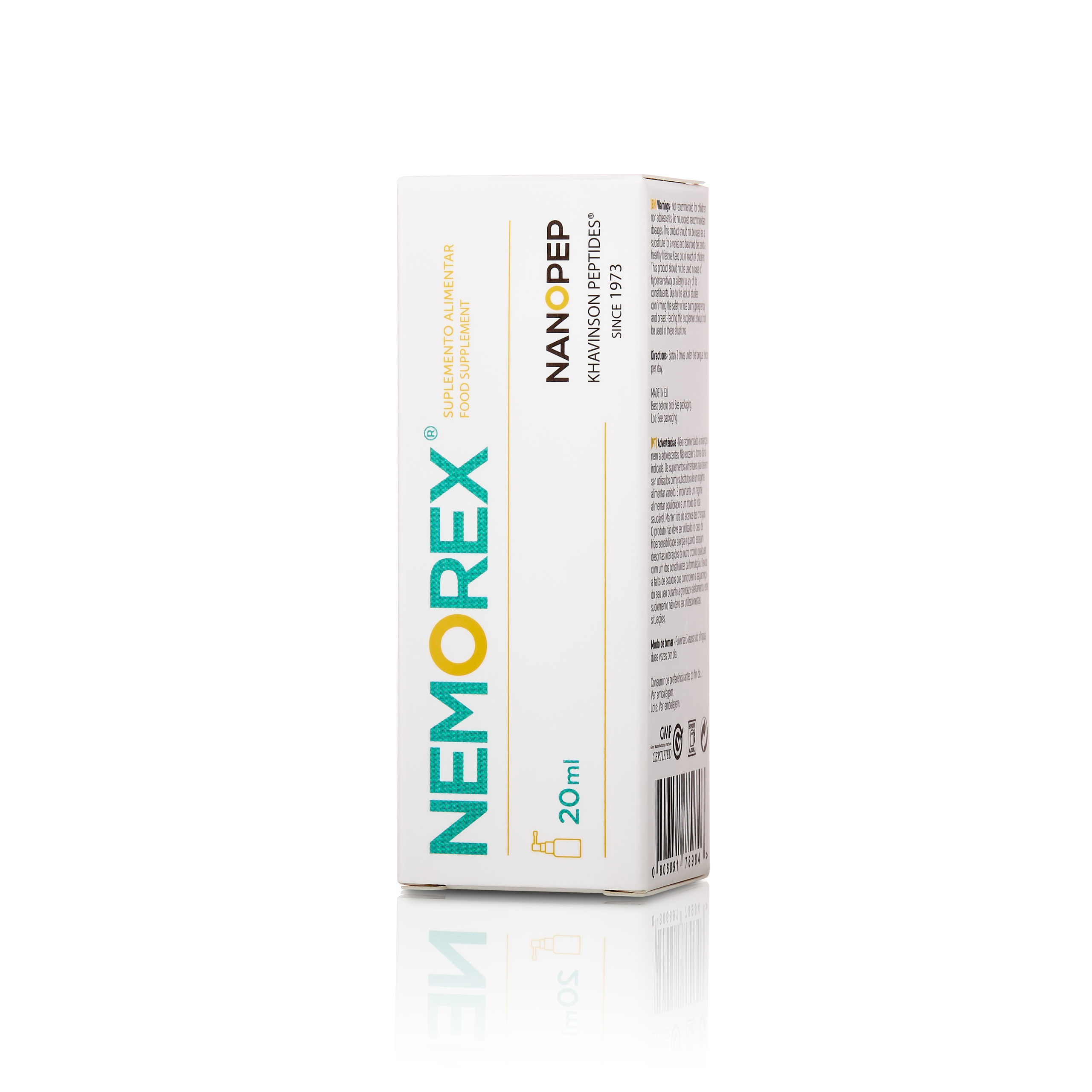 Nemorex® – Immune System Bioregulator
$59.99
Unique and balanced formula contains bioregulators KE (VILON®) and EW (THYMOGEN®) complex, they are a chain of two amino acids that in multiple clinical studies have proven to be effective immunomodulatory bioregulators. 
 What is an Immunomodulatory Bioregulator?
A substance that stimulates or supresses the immune system that works to help the body to fight various illnesses.  
Benefits Include:  
Boost immunity.

 

Prevent various illness.

 
In stock
Description
KE (VILON®) and EW Bioregulator complex are clinically proven efficacy was tissue specific, meaning that during and after the studies shown no negative reactions for the cardiovascular system, urogenital system, respiratory system, digestive, or any other vital systems of the body. 
Directions:
Spray 3 times under the tongue twice per day for 20 days. It is advised to repeat the course every 4 to 6 months.
Amount per daily dose (6 Sprays = 1ml). The daily dose is 6 sprays with the daily amount of Vilon 0,485 mg (485 mcg) and Thymogen 0,485 mg (485 mcg).
Not recommended for children nor adolescents, or use during pregnancy and breastfeeding. Do not exceed recommended dosages, unless medically indicated.
This product should not be used as a substitute for a varied and balanced diet and a healthy lifestyle.
Ingredients:
Water; Preservatives: Sodium Benzoate, Potassium Sorbate; Orange flavour, complex (Glutamic acid, Tryptophan); complex (Glutamic acid, Lysine).
Reviews
This product doesn't have any reviews.
Leave a review
Only logged in customers who have purchased this product may leave a review.