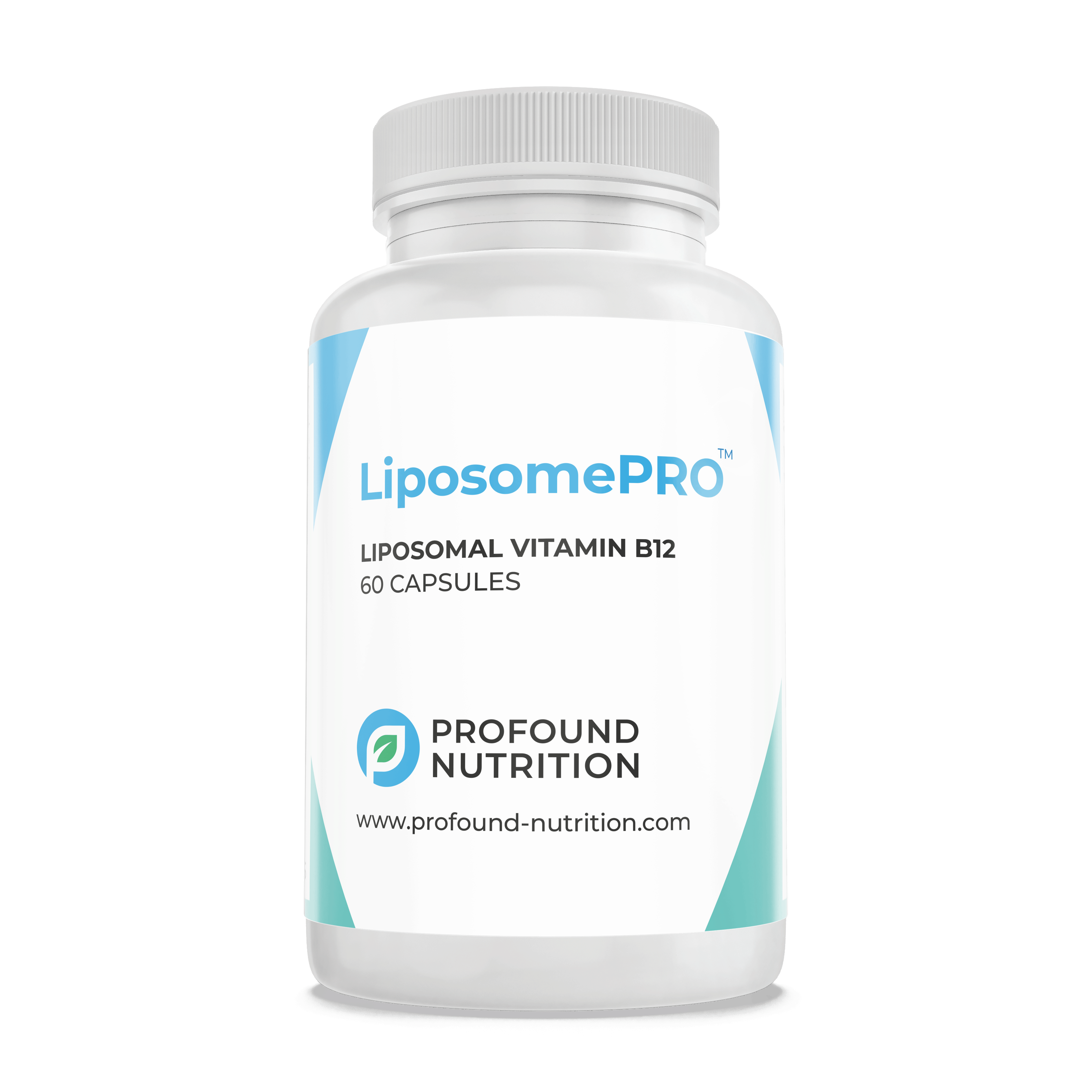 LiposomePro™ Capsules – Vitamin B12 + D-Ribose
$24.99
COMING SOON!! - JOIN THE WAITLIST TO RECEIVE A DISCOUNT
We're excited to announce that we're introducing Profound Products' Brand New Liposomal vitamins and supplements to the market.
We're launching both liposomal liquids and capsules. The liquids come in a range of amazing flavors that are loved in our office, so we know you'll love them too!!
Why Liposomal?
When a product uses liposomal technology, it means that it is far more bioavailable than regular vitamins and supplements, therefore your body absorbs more of the ingredient than regular capsules/tablets.
Join the Waitlist and be the first to be notified as soon as these are in stock.  Everyone who joins the waitlist will receive a 20% discount code to spend on their order!!
Out of stock
Description
Vitamin B12 aids the normalization of healthy blood cells and nerves and help reduce fatigue. D-Ribose plays a critical role in providing energy for our cells
60 x Liposomal B12 enriched with D-Ribose Capsules.
Reviews
This product doesn't have any reviews.
Leave a review
Only logged in customers who have purchased this product may leave a review.