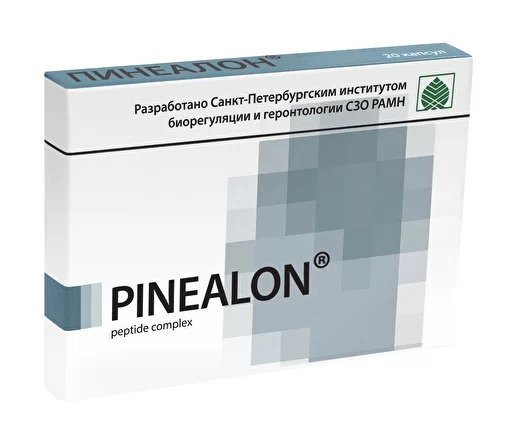 Brain Cell Bioregulator (Pinealon®) 20 Capsules
$39.99
Buy 3 and Save $4.99 per pack
Pinealon® is a complex containing amino acids that contribute to the normalization of the functional activity of brain cells.
20 Capsules
Out of stock
Description
Ingredients:  AC-5 (arginine, glutamic acid, aspartic acid). Inactive ingredients: microcrystalline cellulose (E46-, flowong agent), gelatin (encapsulating agent), lactose (excipient-humectant), calcium stearate (E470, emulsifier), titanium dioxide, yellow quinolone, yellow sunsrise (E171, E104, E110 – colour for capsules).
Directions: 1–2 capsules one to two times daily, 30 minutes before meals. Duration: 1 month. Repeat every 4–6 months.
Reviews
This product doesn't have any reviews.
Leave a review
Only logged in customers who have purchased this product may leave a review.